Reopening Plan and visitation plan
We believe that our proactive approach combined with our small size makes us a safe senior community during this pandemic.
Visitations will occur as long as we are staying COVID-19 free. Please use proper precautions help keep us that way.
Use the SignUpGenius link below to sign up for visiting your loved one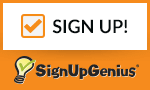 Testing plan
Baseline universal testing- completed July 2, 2020
We have the capacity to administer COVID-19 tests to all residents showing symptoms with 24 hours
We have the capacity to administer COVID-19 tests to all residents if the facility experiences and out break

Including asymptomatic staff

We have a procedure for addressing testing of non-essential staff and volunteers.

See Testing Procedures for non-essential staff, volunteers and residents
Cohort
We have a plan to cohort residents diagnosed or suspected to have COVID-19

See Positive Covid 19 or Suspected procedure
Screening Protocol
Personal Protective Equipment
We have various suppliers to acquire PPE equipment. We are given priority as a healthcare facility. We continue to increase our supplies to prepare if there is a shortage.
Staffing plan
Continued job advertisement. Continued contracts with staffing agencies. In the event of a staff call-off the shift supervisor or DON would contact available staff to come in. In the event of no available staff to come in, staffing agencies would be contacted. If no staffing agency were available current staff would work overtime until relief is available.
Communal Dining and Activities
See Communal Dining and Activities Plan
Visitation
Closed
York County is in the green phase. If we should move out of the Green or have confirmed COVID-19 in the building the reopening (visitation) will stop.
Testing Procedures for Non-essential Staff, Volunteers and Residents
All staff including non-essential staff, volunteers and residents are required to be tested. As of July 2, all staff and residents were tested. As we are beyond 14 days with no positive COVID-19 cases volunteers are allowed in limited capacity. Our volunteers will be tested and test results read negative prior to assisting. They will also be educated on social distancing, hand hygiene, and mask wearing. If York County enters the Red phase volunteers would be restricted.
Care of a Positive Covid-19 or Suspected Positive Resident
Residents will be placed on isolation immediately.
Isolation kits will be provided that include items for that resident's care only (stethoscope, thermometer, blood pressure cuff, pen, tablet, etc…). The kit will remain in the room during the isolation period.
The resident will remain on isolation for a minimum of 14 days.
Consistent staff will be assigned to care for resident(s) on isolation to decrease the number of staff exposed.  N95 masks and face shields, gowns, and gloves will be worn when entering an isolation room.
Staff will place the N95 in a breathable paper bag when care has been finished with the staff members name and date. The mask can be reused after being sealed in the paper bag for 5 days. (Reusable on the 6th day). Bags will be stored in the soiled utility room.
The resident will be encouraged to wear a mask during care.
Disposable products will be used for serving food
Staff will bundle care tasks as to decrease the number of times staff must enter the room when able. Example administer medications, deliver meals, and obtain vitals and assess resident during one entrance.
All disposable products and trash will be disposed of in biohazard waste bags.
Any resident requiring a visit to the emergency room or returning to the facility post a hospital admission will be placed in isolation for 14 days.
Screening Policy
Residents
All residents will have their temperature taken, oxygen saturation taken, and evaluated for respiratory systems every shift. Results are to be recorded and provided to the DON daily for review.
Any resident with a temperature greater than 100.4, decreased oxygen saturations, and/or respiratory symptoms will be put on isolation immediately.
The same isolation protocols as a positive Covid-19 will be instituted.
The physician is to be notified immediately.
Testing is to be completed as ordered. (Test kits are in the medication room). Swabs must be transported as soon as sample is obtained to Well Span Lab at York Hospital.
Resident will remain on isolation until test results are obtain.
Staff
Staff temperatures are taken daily and are not to report to work if they aren't feeling well
Visitors and Volunteers
Fill out health questionnaire upon entering building
Visitors must clean hands with hand sanitizer upon entering the building.
All visitors will be screened prior to entering resident care areas.
All visitors must wear a mask during their duration in the facility.
Any visitor with a temperature of 100.4 or greater will not be permitted to enter the facility.
All visitors must complete a questionnaire and be symptom free before entrance to resident care areas will be permitted.  
Communal Dining and Activities
Residents may eat in the same room and there should be a 6ft. gap between residents.
Group activities may be conducted. Social distancing should be practiced. Hand hygiene and infection control measures should be implemented. Masks should be worn.
Visitation
We recognize the need and benefit of visitation here at Dallastown Nursing Center. With the assistance of staff and volunteers, who are screened and COVID tested we are going to implement the following visitation plan:
Visitation will be done by appointment only no earlier than 24 hours in advanced.
Sign up will happen through the online website- signup.com
As this point limited to one visit per week
Stay 6 feet apart
2 guests maximum
Upon arrival temperature taken, fill out health questionnaire, and apply hand sanitizer